Chief editor
Chief editor network edition – electronic scientific journal "Nauchno-tekhnicheskiy vestnik Bryanskogo gosudarstvennogo universiteta" ("Scientific and technical Journal of the Bryansk State University")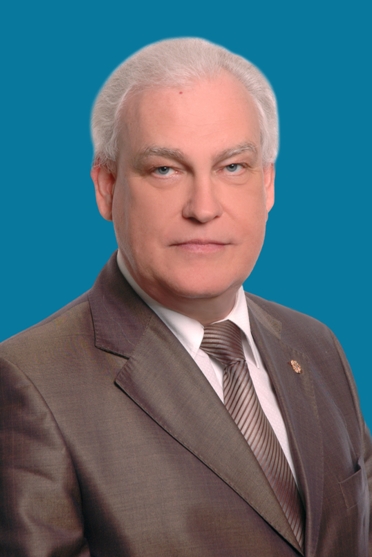 Alexander V. Lagerev – Doctor of Technical Sciences, Professor, Vice Director on scientific work of Institute of fundamental and applied research at Academician I.G. Petrovskii Bryansk State University. Member of the expert Council on machine building of the HAC Ministry of education and science of the Russian Federation.
Laureate of RF Government prize in education in 2009 for the complex of works on industrial safety of hazardous industrial objects.
Member of the Academy of industrial Ecology and the Academy of problems of quality, member-correspondent of the Russian Academy of natural Sciences.
A member of the Federal educational-methodical Association in the system of higher education in the enlarged group of specialties and areas of training 23.00.00 Engineering and technology land transport.
Member of editorial Board of journals "Podyemno-transportnoe delo" ("Lift and transportation engineering") and "Privody i komponenty mashin" ("Mashine drives and parts"). Chief editor of the scientific journal "Vestnik of Bryansk state technical University" (2003-2013) and of the journal "Journal of Slavic universities" (2009-2013).
Member of dissertation councils at the Moscow state technical University named N.E. Bauman and Moscow automobile and road construction state technical University (MADI).
Specialist in the field of reliability, strength and durability handling and power equipment. Author of over 400 scientific publications, including 29 monographs and textbooks, 35 patents, and 12 certificates of state registration of computer programs.
Main scientific interests:
— theoretical and applied research in the field of industrial safety of hazardous industrial objects in relation to lifting machines, boiler equipment, pipelines and pressure vessels, including their design, reliability analysis, risk analysis, expert diagnostics, security, mathematical modeling and optimization, and automation design and calculation works;
— development of the statistical theory of erosion of materials and structures, the creation of probabilistic methods of predicting the wear resistance and mass transfer for power equipment, research and computer modeling of problems of reliability, strength and wear of steam turbines.
He has been awarded several state and departmental awards and titles.